What's better than having Yorkie puppies in the house?
Not much. If anything.
But puppies are work. And breeding them yourself is even more work.
There is a lot of information you need and many things you need to pay attention to.
But with a guide on how to breed a Yorkie, things become much easier.
And that's exactly what you're going to get here. Keep reading for a step-by-step guide to breeding Yorkies that will take you through everything you need to know and do.
How To Breed A Yorkie
If you are interested in breeding your Yorkie, read through each of the following steps to learn what to expect and what you will need to do.
Step One: Do Your Research
Before embarking on the journey of breeding yorkies, it's essential to do your research. Breeding requires knowledge and understanding of your dog's genetics, whether it has any health concerns, and knowing how to care for both mother and puppies.
It's also crucial to research the Yorkie breed to ensure you're sticking to the Kennel Club's standards. This not only ensures that you're following regulations, but also that your puppies will be fit and healthy. Of course, this only matters if you want to have a purebred dog.
You can do extra research by attending dog shows, reading special breeding books, or even joining online communities to help you learn from the pros on the best way to breed.
Step Two: Find A Breeder
If you want to breed with your Yorkie, but you don't have the space to do so, then you may need to find someone who does. It's important to find a respectable and well-known breeder. This will ensure your puppies are born healthy and in the best condition.
A reputable breeder will have extensive knowledge of the breed, perform necessary health tests on your Yorkie and her puppies, and prioritize the welfare of your puppies.
They will also provide you with guidance and support throughout the breeding process. I always recommend you avoid purchasing from puppy mills or backyard breeders, since they prioritize profit over the health of their dogs. The same goes for breeding your dog with them.
Step Three: Getting Your Yorkie Ready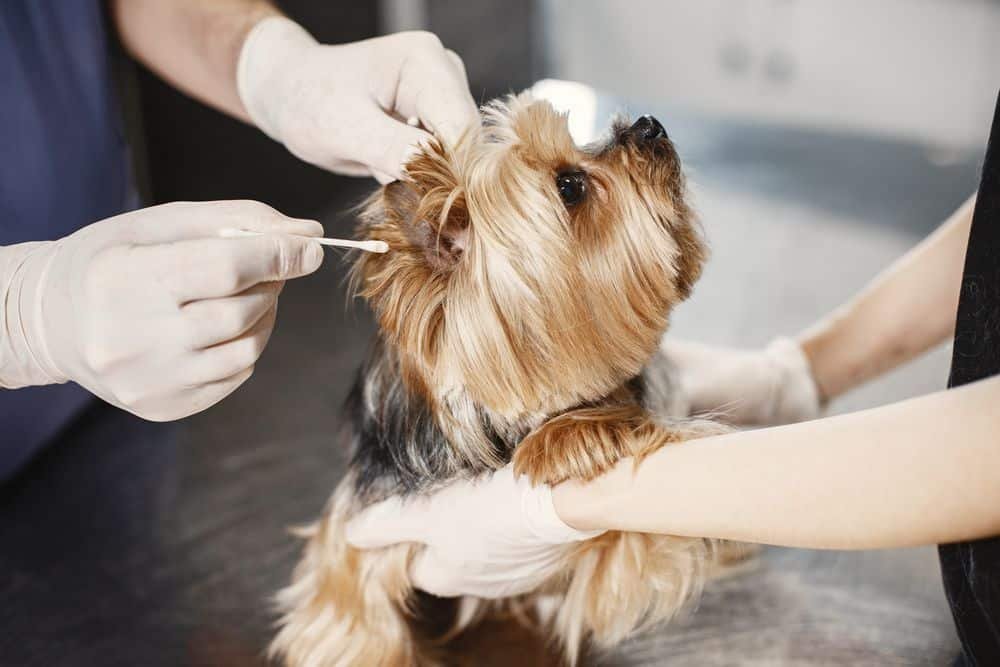 Before breeding your female Yorkie, you should make sure she's in the best possible health. She should be up to date on all vaccinations and free from any illnesses or genetic disorders.
If you're unsure on this then I would suggest visiting your vet so that your Yorkie can be examined. It's also essential to have her screened for any reproductive issues by your vet.
You need to keep your Yorkie healthy during all stages of the pregnancy and also in the lead up to the pregnancy. You can do this by ensuring she is at a healthy weight, is going out for plenty of walks in the early stages, and she is getting a balanced diet.
Step Four: Finding A Male Yorkie To Breed With
When looking for a suitable mate, it's crucial to consider factors such as the male's health, family history with health and also his temperament.
A responsible breeder will have their male dog tested for genetic disorders and screened for any health issues before breeding. If they don't have this then you should stay far away!
The male should also exhibit desirable qualities that complement your female Yorkie's traits. I would recommend breeding with bloodlines to avoid genetic issues and keep diversity in the Yorkie breed.
Step Five: Time To Breed
Breeding should only occur during your yorkie's heat cycle. This normally happens twice a year. You should make sure that your vet monitors each heat cycle, because they will be able to work out the best time for your Yorkie to get pregnant.
During this time, you can introduce the male Yorkie that you have chosen to breed with to your female yorkie. The actual breeding process may take several tries before your female Yorkie falls pregnant. After mating, make sure you keep both the dogs apart during the entirety of the pregnancy.
Step Six: Pregnancy And Whelping
The gestation period for Yorkies is approximately 63 days. During this time, your female yorkie will require extra care and attention.
She may experience physical changes such as weight gain and an increase in appetite. It is crucial to provide her with proper nutrition and regular vet check-ups during her pregnancy.
As the due date approaches, make sure to have a whelping box ready for your female yorkie to give birth comfortably. It may also be a good idea to have a plan in case there are any complications during labor. Have your vet on speed dial.
Step Seven: Caring For Your Newborn Puppies
After giving birth, your female yorkie will need rest and proper nutrition to recover. Her newborn puppies are at their most vulnerable during their first few weeks of life. They can't even see just yet!
It takes a while before Yorkie pups open their eyes. It takes even longer before the puppies walk. You'll need to make sure both mom and puppies are being well looked after during this time.
Provide them with a warm and safe environment, as well as regular check-ups with the vet. Your female yorkie may need some help in caring for her puppies, so make sure to provide her with plenty of help and support!
Step Eight: Socializing And Training Your Puppies
As the puppies grow, it's crucial to socialize them with different people, animals, and also environments. This will help them to develop into tame and friendly dogs with a good behavior instinct.
We also recommend you start training your yorkie puppies at an early age using positive reinforcement techniques. This will help them learn basic commands and manners, making it easier for you to handle them as they grow older. You definitely want to potty train the puppies.
Step Nine: Grooming Your Puppies
Yorkie puppies require regular grooming to maintain their signature silky coat. This includes brushing their hair daily and then trimming and clipping their hair every few weeks. But you should wait a while before giving the puppies their first haircut.
I would also suggest keeping up with basic hygiene treatments such as cleaning their ears and clipping their nails. Regular grooming not only keeps your yorkie looking good, improving the chances of sale if you're planning to sell your puppies, but also helps prevent any potential health issues.
Step Ten: A Healthy Diet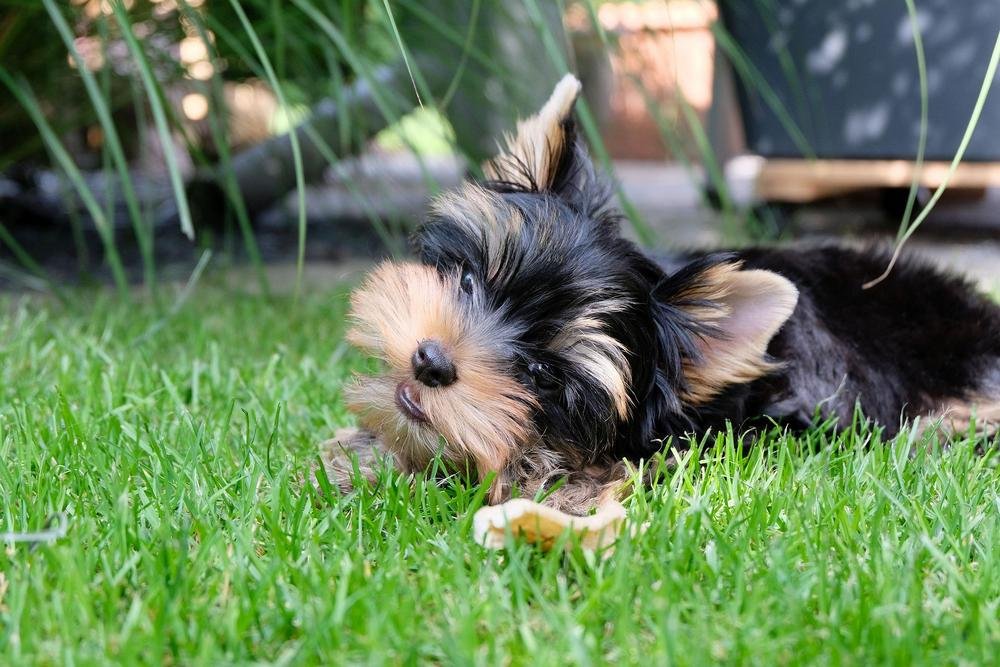 A healthy and nutritious diet is crucial for the overall health and development of your yorkie. You should consult with your vet to determine the best type of food for your puppies.
Make sure they always have fresh water and avoid overfeeding your puppies. Yorkies are prone to becoming overweight. Proper nutrition will not only keep your yorkie healthy but also give it the energy it needs to be active and playful.
How To Breed Yorkies: Final Thoughts
Breeding Yorkies is a lot of work. Knowing how to breed a Yorkie helps a lot, which is why we wrote this article. The steps above guide you through the entire process.
Of course, this short guide is not enough. You absolutely should also contact your vet and discuss you plans to breed with them. Your vet, or a breeder if you enlist the help of one, will be your best source of information and also a point of contact in case something goes wrong.