Some people do not like dogs licking them.
Understandable.
A dog licking you or your face is usually a positive behavior.
But not everyone wants to be licked by a dog.
That's why it is important to teach your dog not to lick, or at least to stop licking when commanded.
Luckily, it is not difficult to do.
Keep reading to learn exactly how to train a dog not to lick your face or other parts of you, in 10 easy steps.
How To Train A Dog Not To Lick Your Face Or Other Parts
There are a number of reasons dogs lick our faces, other parts of our bodies, or themselves. To train them not do to that, you need to teach them that this is not "good" behavior. As always, the key is positive reinforcement, not punishment.
Follow these steps and your dog will stop its licking behavior in no time.
Step 1: Determine The Triggers
Most dogs lick their owners' faces to show their love and affection. However, in some cases, certain triggers might also prompt the behavior.
For example, a dog with separation anxiety might lick its owner's hands or feet as means of begging. It is the dog's way of telling the owner not to leave it alone.
Stress, anxiety, and unfamiliar stimuli could also cause a dog to lick the owner's skin. Dogs also lick human skin if it is sweaty, has some flavorful lotion, or has a tasty scent on it.
Once you know what the trigger is, you can take the necessary steps to prevent those triggers. That brings us to the next step.
Step 2: Prevention
Every canine behavior modification training focuses on the prevention of triggers that cause said behaviors in the dog.
If your dog licks your face every time you are about to leave home, then the first thing you want to do is avoid making a big deal about leaving.
Perhaps your dog licks your face when you sit down to pet or kiss it before you leave. You might want to stop doing that. This will give your dog a clear signal that leaving is normal and that it is no big deal.
The same is true when you return. Do not stop to pet/kiss your dog. Finish your chores and then attend to your pet after it has calmed down. If your pet is severely anxious about being left home alone, you could hire a pet sitter to watch your dog.
Similarly, if you have just eaten, perhaps the scent of your tasty meal might trigger the licking. You could try brushing your teeth or washing your hands with a strong soap. This will remove the scent and prevent unwanted licking.
Step 3: Understand Your Dog's Needs
Other than to show affection or greet people, dogs often lick their humans for attention or due to other unmet needs.
For example, puppies lick their mother's or siblings' faces to get them to regurgitate food for them to eat. Feeding your dog a healthy diet could put a stop to such licking.
Make sure to exercise your dog every day. A tired dog is a happier dog and is also less likely to indulge in such attention-seeking behaviors.
Step 4: Ignore The Behavior
If your dog licks you for no particular reason and simply to show affection, then the best thing to do is ignore the behavior. When you ignore the behavior, your dog gets a clear signal that licking is not going to give it the attention it seeks.
You can get up, walk away, go to a room and close the door. Once your dog calms down, praise it and treat it. This will help your puppy get the signal that not-licking is "good" and earns rewards.
Step 5: Only Use Positive Reinforcement
Remember: if your dog licks you, you should not shout, hit, or punish it. Even bad or negative attention is still attention and you certainly don't want to give that to your dog. Ignoring the behavior is likelier to show good results.
Moreover, negative methods like hitting or shouting could make your pet fearful, timid, or aggressive. Worse, your dog might start licking itself or indulge in other bad behaviors to self-soothe.
Step 6: Redirect The Behavior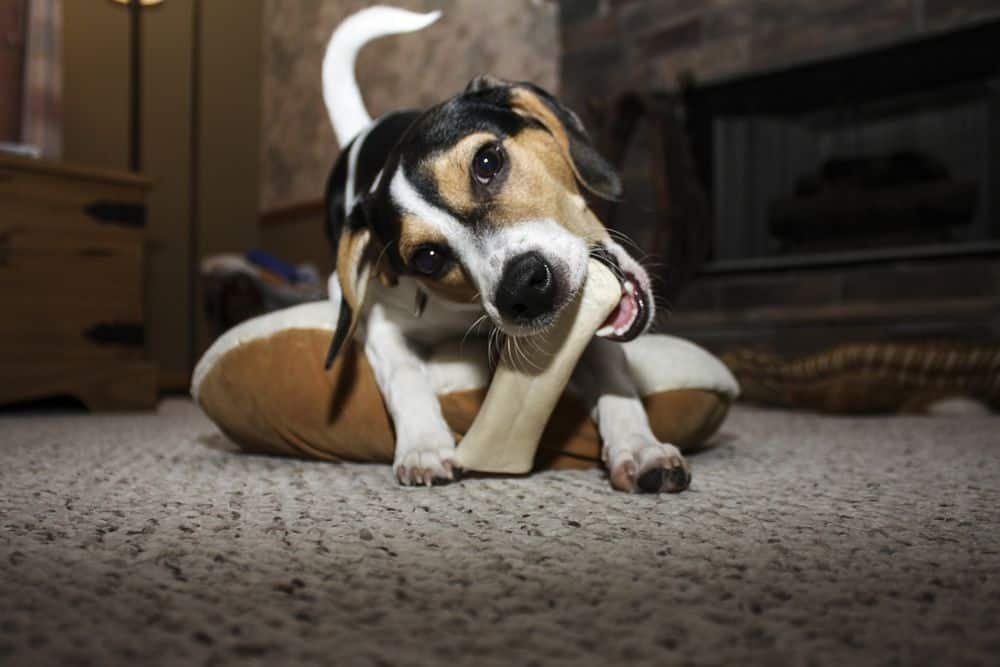 Licking could be harmful to humans but for dogs, it is an instinctive action that triggers the secretion of the love hormone oxytocin.
If you do not want your dog to lick you, you need to gently redirect the behavior by giving your pet something else to lick.
For example, a nice juicy bone or a safe chew toy is an appropriate way to redirect your dog's licking away from human skin.
Step 7: Make Sure All Family Members Are On Board
When training your dog to not lick your face, it is very important that all your family members are on board. If one or two members allow your pet to lick their faces while you don't, it will confuse your dog.
The key to successful dog training is consistency. So, make sure everyone follows the same rules. This is very important, in order for your pup to understand that licking is unacceptable.
Step 8: Train Your Dog In Basic Obedience
Basic obedience training can come in handy in such cases. It consists of training your dog to follow the seven basic dog commands like drop it, sit, stay, heel, off, etc.
Each time your dog starts licking you or a family member, give a command like "sit" or "off". If your pet understands and obeys that command, then not only will it cease and desist the action but it will also help it understand that its licking is unacceptable.
Step 9: Socialize And Desensitize Your Dog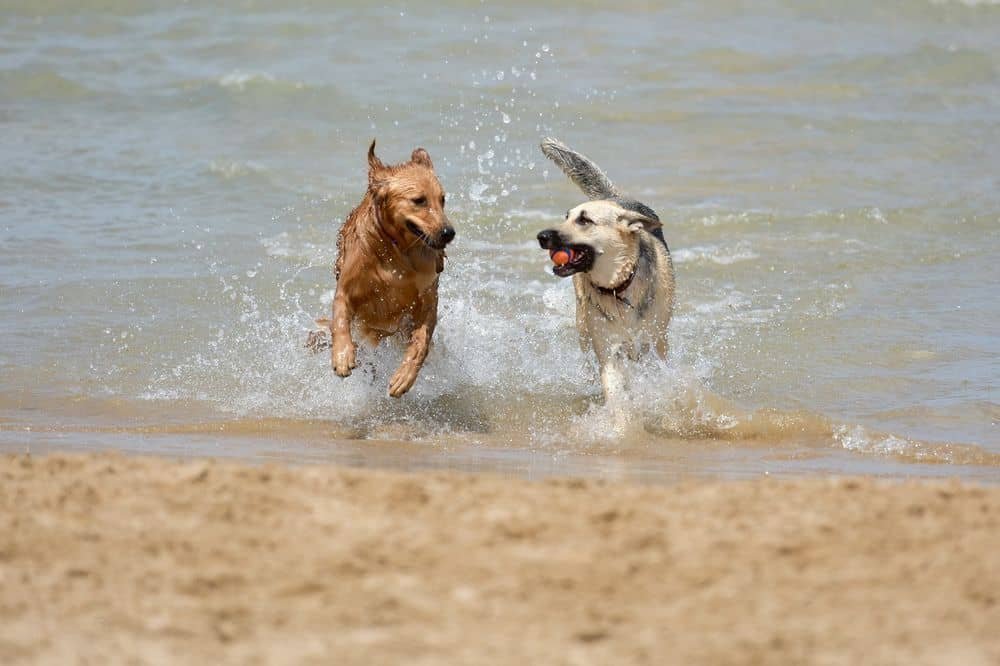 Socializing and exposing your dog to different sights, sounds, scents, people, and other dogs makes it more confident and helps it react to the world in a healthy manner.
An unsocialized dog is also more likely to be fearful and anxious and these can trigger many unwanted behaviors. Socialization should ideally begin from your pet's puppyhood.
Step 10: Practice Often
Reinforce the training by practicing frequently. Keep training your pet in basic obedience and consistently correct any licking behavior.
The more regular you are with the above steps, the faster it will help you put a stop to the unwanted behavior. It is important to understand that despite your best intentions, there will be slips and your dog might revert to the behavior. The key is to keep working and not let these setbacks discourage you.
If the above techniques do not help then you might want to consult your vet or train your dog with an expert dog trainer. If needed, seek consultation with a canine behavior expert so you can find out exactly what is causing your dog's licking behavior.
How To Train A Dog Not To Lick You: Conclusion
Overall, licking is not a bad thing. Dogs like Yorkies lick a lot and it is a common behavior for dogs. It is their way of showing love and affection to their owners. It is also their way of communication when something good or bad is happening in the household.
However, many people do not like being licked by dogs. For that reason, it is usually a good idea to teach your dog not to lick people. Or at least teach it to stop licking when commanded to do so.
Luckily, that is not generally a difficult task. As always, the key is to avoid punishment. Instead, ignore bad behavior and reward good behavior. That always works best when training your dog.