We've all seen lists of foods Yorkies should not eat.
Those lists can get pretty long.
There are also a number of articles on this site mentioning stomach issues in Yorkshire terriers.
Do Yorkies have sensitive stomachs then?
Or is it just some of them and the incidence of Yorkies with stomach problems is about the same as other breeds?
Keep reading to learn if Yorkshire terriers tend to have more sensitive stomachs than other breeds. We will cover everything you need to know about Yorkies and the potential for stomach issues.
Do Yorkies Have Sensitive Stomachs?
Yorkies are prone to having sensitive stomachs. That means you may need to be careful with what you feed yours. A sensitive stomach can mean that your pup finds it hard to digest certain (or all) foods, which could result in sickness or diarrhea.
Some foods definitely aggravate a sensitive stomach more than others. Let's look at some foods you should avoid if your pup has a sensitive stomach, before going into the causes and symptoms of this issue.
Foods Sensitive Yorkies Should Avoid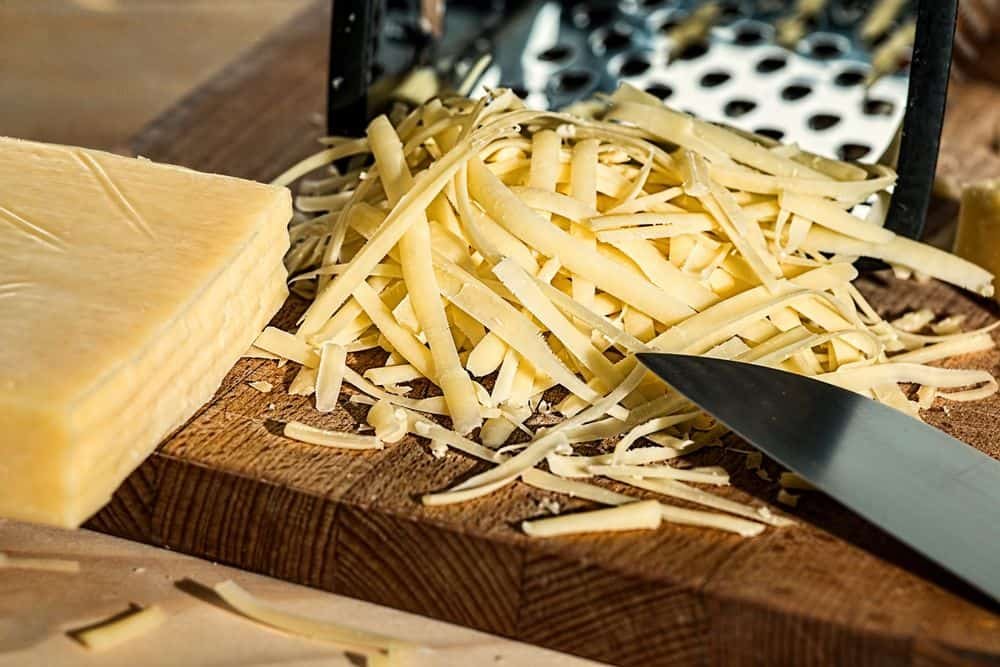 If your Yorkie has a sensitive stomach, there are certain foods that you should avoid feeding your little friend. The first food is pretty obvious. It is one you should never feed a Yorkie, sensitive stomach or not.
That food is chocolate, which is toxic to Yorkies. And all dogs, for that matter. Their digestive systems are not able to break down chocolate and too much of it can be fatal.
Although I doubt, you'll be feeding your Yorkie cups of coffee, caffeine is also dangerous for dogs. Too much of this can raise your Yorkie's heartbeat and blood pressure, which can lead to a number of different health conditions.
Dairy can also be an issue for your Yorkie. Just like us humans, Yorkies can become sensitive to dairy, or even be allergic to it. A dairy intolerance can mean that your Yorkie will suffer from bloating, sickness, diarrhea and abdominal pain.
If you suspect your Yorkie has a dairy intolerance, the best thing to do is to cut it completely from your Yorkie's diet.
Reasons Your Yorkie May Have A Sensitive Stomach
There are lots of reasons your Yorkie may have a sensitive stomach. Iit could be down to genetics, infections, food intolerances or even because of worms.
If your Yorkie has a sensitive stomach due to genetics, there isn't much you can do to fix this. If your Yorkie has inherited its sensitivity from its parents, the best thing you can do is test out which foods your Yorkie can tolerate and which foods it can't.
You can do this through trial and error by cutting out certain foods and seeing how your Yorkie reacts.
If your Yorkie has an infection that is affecting its stomach, you should take your pet to the vet. It is most likely the case that an infection broke out in your Yorkie's digestive system. The vet will probably put it on antibiotics to fight the infection.
If your Yorkie has worms, it may suffer from diarrhoea, vomiting and a lack of appetite. Those symptoms are a good way to tell your Yorkie might have worms. If you suspect worms, you should also take your little furball to the vet as soon as you can.
The vet will give your Yorkie the appropriate treatment. In the future, you may want to think about buying deworming tablets for your Yorkie. These will prevent any future worm infections.
Symptoms
There are many symptoms that can be a sign of a sensitive stomach. It is important to keep a track of all your Yorkie's different symptoms, in case you need to take your dog to the vet. They will no doubt ask about your Yorkie's symptoms.
Common symptoms of a sensitive stomach include sickness, diarrhea, bloating, gas, blood in poop, tiredness and itchy skin. If your Yorkie displays a number of these symptoms, you should try cutting out certain foods you think might be aggravating the sensitive stomach.
If the symptoms persist, you should take your dog to the vet. Your vet may suggest alternative food options for your Yorkie. They will usually recommend things that are easier for dogs to digest.
If this is the case, your vet should recommend switching your Yorkie's food gradually. Even if they do not specifically make this recommendation, you should still do it.
The main reason for this is that if your Yorkie does have a sensitive stomach, then completely switching out food could make its stomach issues even worse. In addition, switching over gradually will help your Yorkie get used to, and accept, its new food.
Do Yorkies Have Stomach Problems: Final Thoughts
Yorkies do tend to be more prone to having sensitive stomachs than most other breeds. A big part of that is down to their tiny size.
If your Yorkshire terrier has a sensitive stomach, make sure to feed it foods it can handle easily. This article has suggestions for foods to feed a picky Yorkie. Many of those are good for sensitive pups. That said, most good commercial dog foods are formulated to be easy on the stomach, too.