Your Yorkie will want to eat just about anything.
It is up to you to ensure it does not eat anything harmful.
But that is not always so easy.
Plenty of foods that seem healthy can actually cause serious harm to dogs.
And the amount is also important. Healthy foods in small amounts can become unhealthy in larger amounts.
So what food should you avoid feeding to your Yorkie?
Keep reading to learn exactly what not to feed Yorkies and why. Some of the foods on this list will definitely surprise you.
What Not To Feed Yorkies
Everyone knows some of the main foods you should not feed your Yorkie, like alcoholic beverages, chocolate and others. But there are some surprising ones too.
If you are ever unsure about a food, err on the side of caution and do not give it to your dog. Talk to your vet first to be sure. They will also be able to tell you the amount that is safe.
Here is a brief video summary you can check out, if you prefer watching to reading. But it is always best to read the entire list of potentially dangerous foods below, since the article has far more info than the video.
What Can Yorkies Not Eat?
Below is a long list of foods you should not feed your Yorkie. Some of them are actually fine in moderation, but can cause serious problems if eaten in excess.
Alcohol
This is probably a no-brainer, but you shouldn't be giving your Yorkie alcohol. First, your Yorkie is no doubt already hyper enough, without needing to become drunk as well. I'm sure, like all Yorkie owners, you've asked yourself plenty of times: why is my Yorkie so hyper?
On a more serious note, the substance can cause vomiting, diarrhea, tremors, difficulty when breathing, a coma, and even central nervous system depression.
Apple Seeds
The shell of apple seeds is poisonous to a dog. It contains Amygdalin, which is a natural substance that gives off cyanide. If your pup eats a significant amount of this substance, it can get into the bloodstream and even lead to Yorkie sudden death.
Always make sure to deseed apples before you feed them to your Yorkie. Or just don't give it apples in the first place.
Avocado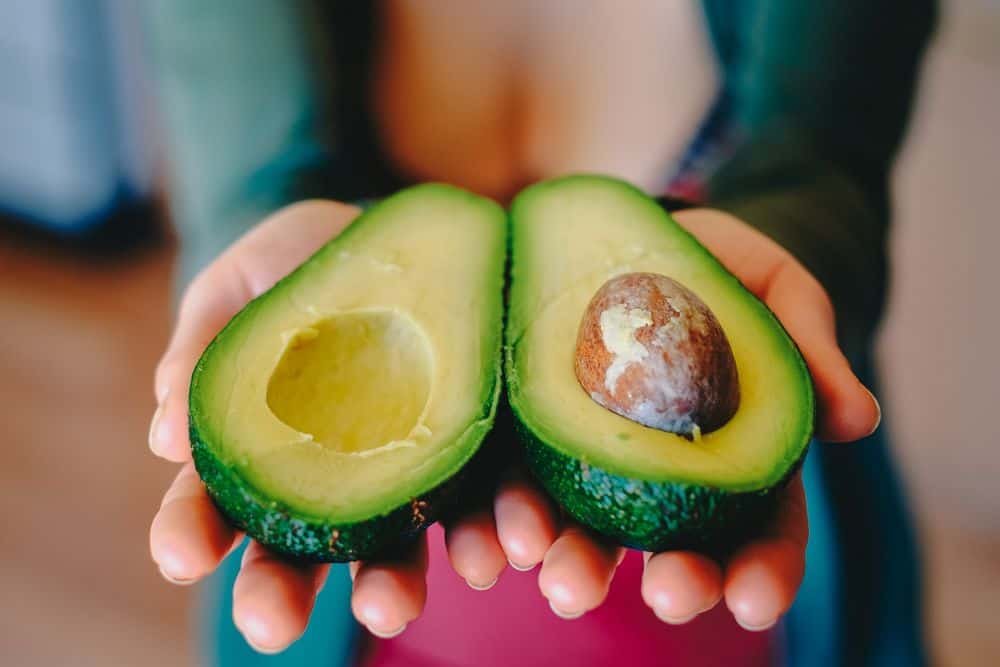 Avocados contain persin. Too much persin can cause food poisoning and vomiting in your Yorkie. If you have avocados at home, make sure your dog can't get to them.
Persin is found in the plant, leaves, seed, and bark. There is also the risk that the the avocado seed could get stuck in the stomach or intestines, potentially causing a deadly blockage.
Broccoli
Broccoli is fine in small amounts, but a lot of it can be poisonous to your dog.
Bacon
Foodstuffs high in fats, like bacon, ham, and other fatty meat, can lead to the inflammation of the pancreas.
And because these fatty meats have a high concentration of salt, your Yorkie might suffer from a stomach ache, too. In extreme instances, it may cause your dog to drink too much water and result in bloating.
Candy And Chewing Gum
Candies, chewing gums, and pastries are sugared with xylitol. Xylitol can cause your Yorkie's blood sugar to fall and could also trigger liver failure. Early signs involve your Yorkie throwing up, drowsiness, and loss of balance. It can also lead to seizures after a couple of days.
Cat Food
Cat food consists of fats and proteins that are intended for cats and not for dogs. The fat and protein levels present in cat food are too much for your Yorkie and not healthy. Consuming excess cat food can lead to stomach ache, obesity, and inflammation of the pancreas.
Chocolate
Most people know how bad chocolate is for dogs. It can even be poisonous, especially if eaten in excess.
Chocolate can cause diarrhea, vomiting, panting, tremors, seizures, and sometimes even death, if ingested by your Yorkie. Or any dog, for that matter.
Are Yorkies prone to seizures? No, so if yours is having them, there is likely something very wrong. And perhaps the most common cause is that your dog ate something it was not supposed to, liek chocolate.
If you have any tasty treats lying around at home, it may be best to keep them somewhere your Yorkie can't get to, like a cupboard or fridge.
My Yorkie ate chocolate. What do I do? If it was a small amount, watch your dog for the next four hours and call a vet if you see any symptoms. If it was a large amount, call your vet right away.
Cinnamon
Cinnamon is not poisonous for dogs. However, it is best to avoid it. Cinnamon has oils that may inflame the dog's mouth, making it uneasy and ill. It can decrease blood sugar and may cause liver disease, heart palpitation, diarrhea, and vomiting.
Citrus Fruits
Citrus fruits are known to cause digestive issues for Yorkies. Citrus fruits, like lemons and oranges, are highly acidic. Consuming too much of these fruits can cause stomach pains for a tiny Yorkie.
Coconut And Coconut-Based Products
The meat and milk of fresh coconuts and other coconut-based products have oils that may cause stomach ache or diarrhea. Coconut water is packed with potassium, which can also cause problems for your Yorkie. This article on coconut oil for Yorkies covers the benefits and risks of this oil for your dog.
Cooked Bones
Feeding your dogs with cooked bones may lead to the inflammation of the pancreas. It is also unsafe because it could easily break when chewed and may cause intestinal blockage. But uncooked bones are great for your dog's nourishment and they also help keep teeth clean. That is important, because Yorkies can have bad teeth, if not properly cared for.
Dairy Products
Some dogs are lactose intolerant. They have low levels of the enzyme that breaks down milk sugar. As a result, milk and dairy products can lead to digestive problems and even provoke allergies.
Can Yorkies have eggs? Eggs are usually fine, but only in moderation. And only cooked. See below for the dangers of raw eggs.
Food Additives
Commonly found in junk and processed foods, additives can cause a variety of issues for your Yorkie. They can cause liver and kidney damage and, in extreme cases, can even cause cancer.
Some Yorkies may be allergic to additives, and some may even develop behavioral issues as a result of ingesting food dyes.
Grapes And Raisins
You would think that being a fruit, grapes and raisins would make a healthy snack for your Yorkie. But this is not the case. There's an unknown substance in these small fruits that can cause kidney failure in dogs. You should avoid giving them any type of grapes, whether juicy or dried, red or green.
Human Health Supplements
Do not give your Yorkie human health supplements or vitamins. Human health supplements have 100% of the suggested human daily intake of several minerals that could lead to a mineral overdose for your Yorkie.
The most unsafe supplements are prenatal supplements that have a higher portion of iron, which may cause iron contamination.
Human Medication
Dogs should never take human medication. It can make them very ill. This includes over the counter medicines. Substances like ibuprofen and acetaminophen are typical in pain relievers and cold medication. Both can be fatal.
Liver
Liver is good for your dog when consumed in limited quantities. Refrain from feeding your dog with an excessive amount since it has a lot of vitamin A, which may affect your dog's bones and muscles.
Macadamia Nuts
Raw or grilled macadamia nuts could make your Yorkie unwell. Signs to watch out for include muscle cramps, vomiting, fever, and weaker back legs. If your dog consumed chocolate with macadamia nuts, the symptoms may be worse.
Moldy Foods
Try to keep moldy and spoiled foods away from your Yorkie. If you wouldn't eat something with furry mold on it, then you shouldn't give it to your Yorkie either.
You should always put any out-of-date foods straight into the bin. Your dog may not realize the food is bad and eat it anyway.
You should also ensure all of your Yorkie's food has been properly sealed in airtight containers or packaging. Ingesting moldy foods can cause your Yorkie vomiting and diarrhea.
Nuts
Nuts, which include walnuts, almonds, and pecans, have large amounts of oils and fats. The fats could lead to vomiting, diarrhea, and likely inflammation of the pancreas.
Nutmeg
Nutmeg is unsafe for Yorkshire terriers, because it has myristicin, a substance that is poisonous to dogs. It can lead to panic, heart palpitation, stomach ache, high blood pressure, seizure, and dry mouth.
You should avoid feeding your Yorkie baked goods and other foods that have nutmeg.
Onions Or Garlic
These flavorsome foods can cause red blood cell damage to your Yorkie. If your Yorkie eats too many foods rich in onion or garlic, the blood cell damage could cause it to become anemic.
Anemia results in weakness and fatigue. Small amounts of garlic are okay for your Yorkie, since it is helpful for flea treatment. Just make sure you don't overdo it.
Peach, Plum And Persimmon Seeds
Plum seeds and peach contain cyanide, which is toxic both for people and dogs. The seeds in persimmons may cause issues that could affect and block their intestines.
Raw Eggs
The avidin in raw egg whites can cause issues for your Yorkie. It decrease biotin absorption. Biotin helps your Yorkie metabolize its food.
It can also cause issues for the skin and hair. After all of the effort you've put into grooming your Yorkie so that it has the most beautiful coat, you wouldn't want to do anything to harm its fur and skin, would you? So no raw eggs.
Raw Or Undercooked Meat
Raw or undercooked meat can have microorganisms like Salmonella and E. coli, which can cause food poisoning in your Yorkie. Symptoms of food poisoning in dogs include vomiting, diarrhea, lack of appetite, tiredness, and dehydration.
Severe cases of food poisoning can even cause seizures, or make your dog collapse. If you do suspect your Yorkie has eaten raw or undercooked meat, you'll want to look after it for the first 24 hours, ensuring it is fully hydrated.
If the food poisoning becomes serious, take your Yorkie to the vet right away.
Make sure you keep any uncooked meats away from your Yorkie so that it can't pick any up without you noticing. It's usually best to keep these in the fridge anyway, so that they can remain fresh, and ready for when you do plan to cook.
That said raw meat is generally low-risk, provided it is clean and healthy for ingestion. In actuality, raw diets for dogs are highly popular.
Some fish like salmon, shad, or trout have an organism that creates "fish disease." It is curable, but symptoms to watch for include enlarged lymph glands, fever, and vomiting.
Rhubarb And Tomato Leaves
These contain an oxalate that may cause vomiting, weakness, lethargy, diarrhea and blood in the urine.
Salty Foods
Salty foods can cause your Yorkie to become dehydrated. Too much salt can cause excessive thirst and urination. There may also be vomiting, and diarrhea.
Long-term effects can include depression, seizures and an elevation of body temperature. Try to avoid giving your Yorkie too many salty snacks, or any food from your own plate, since many of our foods have excess sodium.
Small Bones
When feeding your Yorkie fresh meats like poultry or fish, it's best to double-check check you haven't left any small bones in the food. These small bones can splinter, puncture, or even cause choking in your Yorkie.
Your Yorkie isn't able to digest bones, so it can cause pain when they try to pass them through the body. If they splinter or puncture inside your Yorkie, it can also cause significant pain. And if your Yorkie chokes on a bone, it can even lead to death.
Spicy Foods
Keep any curries away from your Yorkie! Hot and spicy foods are known to cause indigestion and vomiting. Spicy foods can aggravate the stomach. To a creature as small as a Yorkie, this can wreak havoc on the insides.
Sugary Foods
Excess sugar causes the same issues for Yorkies as it does for humans. Give your Yorkie too much sugar and it can become obese, get diabetes, and have a range of dental issues.
In the short term, it may also cause sickness, bloating, and sugar rushes. If you're helping yourself to a cookie or a slice of cake, keep it all for yourself. Give your Yorkie a delicious dog treat instead.
Tea And Coffee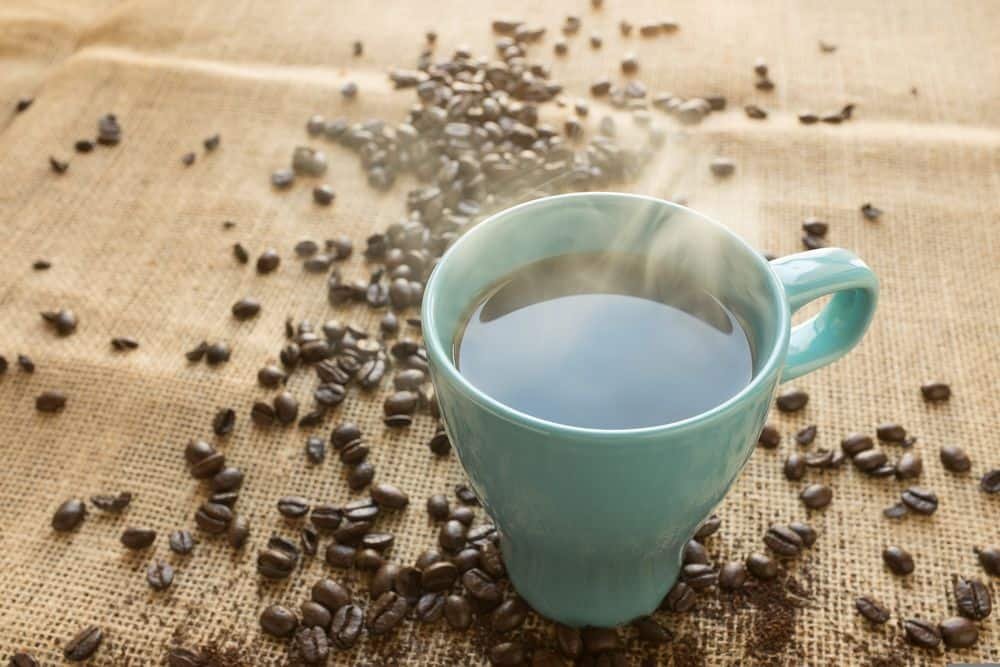 As humans, we may need a large dose of caffeine to wake us up in the mornings or keep us perky throughout the day. But Yorkies are much smaller than humans.
I'm sure you can imagine how a caffeine rush may affect them. If your Yorkie drinks too much caffeine it can cause restlessness, tremors, rapid breathing, an increased heart rate, bleeding, and potentially death.
Of course, this is only if your pup drinks caffeine in excess. If you catch your Yorkie taking a few licks of your leftover tea you don't need to worry.
White Bread
Speaking of sugary foods, white bread is packed with a lot of sugar and oil. Consuming too much white bread can cause severe inflammation of the pancreas.
Yeast Dough
Yeast dough expands and can cause gas to build up in your Yorkie's tummy. This causes painful bloating.
What Can't Yorkies Eat: Conclusion
Some foodstuffs can be damaging and even deadly. But many on this list are fine in small amounts.
As a general rule, always feed your Yorkie in moderation. This goes a long way toward preventing allergic reactions, obesity, or other adverse effects.
Fruits are especially tricky, since we always see them as healthy. And they are for Yorkies, too, but only in moderation. For example, Yorkies can eat bananas, as long as you limit them to 3 or 4 bite sized pieces per day, at the most.
What about some other favorite fruits? Can Yorkies eat watermelon, for example? The same thing goes here as for apples, but with even more limitation, due to the high sugar content. Limit watermelon to one or two small squares per day.
If you are ever unsure about whether you can feed your Yorkshire terrier a certain food, it is best to consult with your vet first. They will be able to tell you whether it is safe, and, more importantly, how much is safe.
If you have a picky eater, it is tempting to try new foods until you find something you dogs love. In fact, that is a good idea. But you need to know what to feed a picky Yorkie, so you avoid foods that are potentially harmful.